Renewable Energy Group (REG) Reduces Time-to-Proficiency on Salesforce & Oracle's JD Edwards 50% With Whatfix
Renewable energy giant REG lowers time-to-proficiency on its enterprise CRM, ERP, and other applications, while also reducing daily IT support queries and human errors, all with Whatfix's in-app guidance, continuous learning, and on-demand self help.
reduction in time-to-proficiency on Salesforce CRM, Oracle's JDEdwards ERP, and additional applications. 
reduction in daily support queries and tickets on workplace applications.
reduction in application time-to-proficiency for new employees.
"Whatfix reimagines our training. The DAP is easy to use – even for non-technical users. It supports in-application guidance across almost any interface and platform. And it's so easy to update materials, we can at last keep pace with the system changes. Looking back, Whatfix was one of the best decisions we have made."
Sr. Manager, Operations Services at Renewable Energy Group, Inc.
REG is spearheading a cleaner, greener future. Founded in 1995, the organization is a leading global producer and supplier of renewable fuels, like biodiesel and renewable diesel, renewable chemicals, and other products.
REG has over 1,200 employees and reported $3.2 billion in revenue in 2021.
The business is growing fast, fuelled by the global demand for low-carbon fuels and the need for immediate decarbonization. The challenge for REG has been to ensure its employees – especially new hires – are aligned with this growth. REG needs people joining the company to be productive in the shortest possible time on critical operational applications like JD Edwards and Salesforce. Existing staff must also understand and adopt new application features quickly and conveniently.
Its existing Oracle UPK learning platform was fragmented, outmoded, and challenging to use. With no standard, enterprise-wide training process, tribal knowledge emerged, with people trained in various ways to use the same application. REG's growth compounded the problem: the moment new training content was launched, new undocumented application features often superseded it. The result was reduced productivity and potential accounting errors
Abby Essing, Senior Manager in Operations Services at REG, saw the problem first hand.
"Our knowledge repositories were all over the place – in Word documents or screenshots hidden in shared drives. We also had no way of tracking whether people were using the content. To deliver the appropriate learning, we typically defaulted to in-person training."
In the case of the JD Edwards accounting platform, it could take up to six months to train a new hire. Accounting errors were commonplace as people inadvertently misused the systems – an issue which could potentially compromise compliance. Essing and her team were bombarded with requests for help. "I could fill my entire day just answering questions or take hours scrolling through old emails to find the correct knowledge," she says.
Five years ago, REG found Whatfix. Essing explains:
"Whatfix reimagines our training. Its DAP is easy to use – even for non-technical users. It supports in-application guidance across almost any interface and platform. And it's so easy to update materials, we can at last keep pace with the system changes. Looking back, Whatfix was one of the best decisions we have made."
Learning at the Moment of Need With Whatfix
REG has standardized Whatfix's DAP to provide continuous learning at the moment of need. The comprehensive and connected Whatfix digital guidance platform provides contextual, interactive, automated user guidance – driving additional adoption and productivity gains across REG applications.
Simple step-by-step instructions within the application (called 'Flows'), for example, are used extensively to help users learn an objective or complete a task through a series of actions. This way, REG can break down complex JD Edwards, Salesforce, and other application journeys into intuitive steps.
Cassady Dean, a business analyst at REG, explains:
"These step-by-step instructions are ideal for that moment when a user thinks, 'Just remind me how I complete that task?' Instead of wandering the office looking for help, the answer is there in an intuitive walkthrough."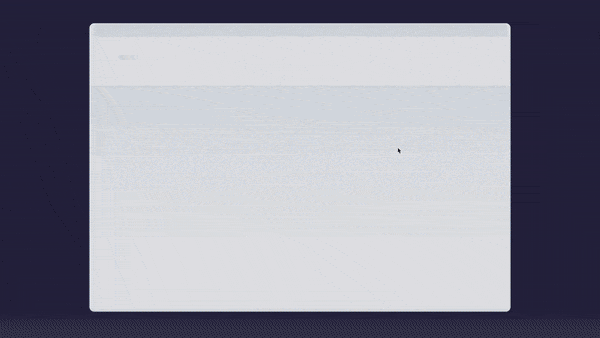 On-demand help combined with in-application guidance and internal knowledge bases are also helping to create a self-learning culture, empowering REG to take charge of its application knowledge.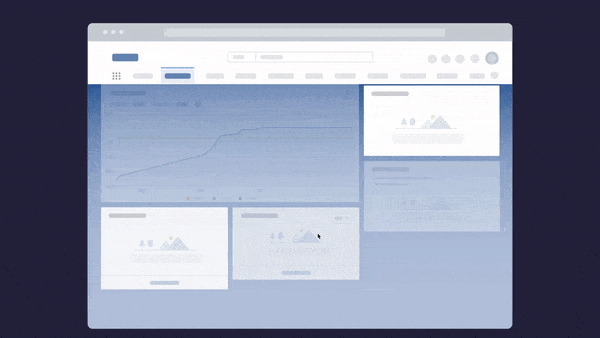 "The self-help information is organized by folders embedded directly into the applications, so users find the information they need quickly and efficiently."
The team also uses Whatfix analytics to understand user adoption and training effectiveness – using the insights to identify opportunities to optimize the user experience. For example, measuring how frequently people use the knowledge repository or step-by-step instructions.
Another interesting use of analytics is to track what people shouldn't be doing. Dean explains:
"We recently introduced a new order management process, but the click button associated with the old process remained. With Whatfix, we could see who was using that outdated process, flag it to their leader, and provide additional guidance to ensure they used the new process."
A Consistent, Standardized Approach to End-User Training & Support
REG has standardized on one common, enterprise-wide approach to application training, learning, and support content. The benefits include:
Supported business growth: By simplifying software adoption and use, employees are more productive on critical applications – and adapt to application changes more quickly. This agility enables REG to react faster to green energy opportunities and grow revenue.
Lowered time-to-proficiency: The time to proficiency on JD Edwards, Salesforce, or other applications has been cut by about 50%. "Before Whatfix, the time-to-proficiency was approximately six months, now it's closer to three months," says Essing.
Reduced accounting errors: By standardizing the way applications are used, REG minimizes accounting errors. "We can provide step-by-step instructions to improve application use. As a result, we have seen a reduction in accounting errors."
Reduced application-related support inquiries and tickets: REG has dramatically reduced support calls, liberating resources to focus on strategic, value-add tasks. "I used to field up to 30 questions from people every day. Questions like, 'When I process this order, why do I get an error message?' Now, I receive a maximum of five calls every day. People can fix everything themselves in Whatfix."
Improved employee engagement: Automating onboarding streamlines the entire process and gives new hires a more personalized onboarding experience. People can address application problems themselves, inside the application, or access best practices through a self-help menu.
Allowed for data-driven decision-making: By understanding how users interact with the applications, REG can identify areas of friction and improve user experience. "If we introduce a new Salesforce feature, for example, and announce it by email, some employees will say, 'I never saw that email'. With Whatfix we can announce it with an information widget and track who opened the widget."
"Whatfix is an ideal platform for renewables and energy companies looking to improve the adoption of JD Edwards, CRM, or other applications. It dramatically reduces the time spent training and onboarding our employees and supports our environmental stewardship."
Ready to experience Whatfix for yourself?
Use Case
User Onboarding
User Training
Continuous Learning
Self Support
Applications
Salesforce CRM
Oracle's JD Edwards
Read more customer stories
See how other brands empower their customers, employees, and end-users with Whatfix's in-app guidance and support.
Don't see your answer? Send a message to our live chat, we'd be happy to help!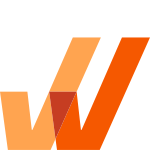 See how Whatfix's digital adoption platform empowers employees, customers, and end-users with contextual in-app guidance and on-demand self-support to fully realize their potential through technology adoption.