WHATFIX
Customer First is in our DNA
We go above and beyond to add value to our customers and every employee ties their role to our customers' success. This sets us apart.
Why Our Customers Choose Whatfix to Succeed
"From the beginning Whatfix has been easy to use and work with. The platform is intuitive and has been well received by our developers and learners, but I have to say it's been the support and responsiveness of the Whatfix team that has made this impact for us."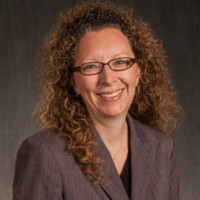 "The biggest benefit we've seen from Whatfix is giving our users the ability to become self-sufficient faster and feel confident in what they're doing. We've seen an 86% user adoption rate with Whatfix, which is huge."
"For employees, Whatfix is a part of Salesforce now. They expect to find in-app training and answers. If it wasn't for Whatfix, there'd be very confused people on my sales team."
Trusted By Enterprises Across The Globe
Whatfix provides contextual, UI help to Cisco customers to reduce the cumbersome process of writing static documentation and replace it with guided walkthroughs.
ManpowerGroup Streamlined HR Platform Adoption With Whatfix Interactive Guidance
With absolutely no coding or training required, our writers are able to create and integrate interactive help wizards within minutes. This interactive help is way better than the traditional text-based documentation. Thanks, Whatfix! Paresh Naik Senior Manager
With a heavily customised Salesforce instance and multicultural processes to cater for, the flexibility of Whatfix empowers us to get the right training to the right people, at the right time! Lee Glenn Senior Specialist
For employees, Whatfix is a part of Salesforce now. They expect to find in-app training and answers. If it wasn't for Whatfix, there'd be very confused people on my sales team. Adam Shapiro Senior Business Analyst
WashU uses Whatfix for change management and onboarding users for the new implementation for WorkDay
Camden uses Whatfix for reducing support, increasing the adoption and for easier onboarding/training of users
To demonstrate whatfix guidance to B+L sales reps and ensure sales effectiveness