What Is Performance Support?
Performance support provides the exact information needed to solve a user question, right at the moment of need. The goal is to drive employee performance by empowering individuals with self-help resources in the flow of work.
Empower your employees with in-app guidance and on-demand performance support with Whatfix.
Without strong user performance, organizations are unable to meet goals and grow revenue. A recent study revealed that 19.8% of an employee's time – the equivalent of one day per week – is wasted by employees searching for information to do their job effectively.
As businesses continue to undergo digital transformation, organizations are adopting new technologies and software applications at a record rate. These new software platforms have greatly improved the productivity and efficiency of workforces. However, what happens when employees aren't comfortable using these tools, or have trouble using certain advanced features of a platform? These application pain-points can have huge negative impacts on companies.
To solve this issue, organizations are adopting performance support systems to help their employee's finish project faster, while improving their quality of work and efficiency.
What Is a Performance Support System?
Electronic performance support systems (EPSS) – or simply performance support systems – are tools used by HR and L&D teams to provide "just-in-time" self-help content to employees, with the goal of improving a user's performance.
With a performance support tool, leaders are able to create self-help interactive content such as in-app guidance, interactive walkthroughs, knowledge bases, smart popups, and more – all aimed at providing contextual resources to solve specific problems an employee is facing.
These tools allow educators to capitalize on a human's nature to be problem-based learners. Essentially, a performance support tool provides personalized, 24/7 support that provides answers within seconds, within the context of work.
The goal of performance support systems is to provide in-app support for users, improving performance, productivity, and tool proficiency over time – improving digital adoption across an organization.
Performance support systems empower organizations to provide the right information, at the right time. Additional advantages of electronic performance support systems include:
It is cost-effective as it replaces traditional training delivery methods like on-site formal training programs, training manuals, pdfs, etc.
It gives users the autonomy and freedom to learn a software application at their own pace.
It improves the ROI of software implementation as employees start effectively using new applications in less time.
It caters to different formal learning styles as it can incorporate multiple media formats like text, audio, images, GIFs, etc.
It provides continuous support to the users that leads to a drop in the number of customer support queries.
With efficient onboarding, EPPS helps employees accept the new software and work effectively on it from day 1.
Above: Example of using in-app messaging to provide employees and end-users application performance support.
Use Cases for Performance Support Systems
Performance support systems can cater to many broad use cases and have a number of benefits. Here are four of the most common use cases, with specific benefits for each.
1. Employee Training & On-Demand Support
Performance support systems revolutionize employee training, providing organizations with the tools to effectively onboard, upskill, reskill, and support employees – all in the flow of work.
Performance support tools help organizations create a better employee experience by:
Making learning a continuous process: Because of the time lag between learning software and implementing it in real life, most of the learning is lost. However, with performance support systems, employees can quickly recall any process they want to complete on the software. While doing so, they learn practically and the content forgotten doesn't affect their performance. This way, learning becomes a continuous process rather than a few day's affair.
Providing on-the-job, real-time learning: According to the 70:20:10 model for learning and development, an individual obtains 70% of the knowledge from on-the-job experiences, 20% from peer interactions, and 10% from formal educational events. Performance support tools help in providing that 70% of 'learn by experiencing' kind of training. Users can experience and learn explicitly what they want to learn, whenever they want to learn it.
Continuously upskill and improve performance: Performance support tools improve employee performance by identifying gaps between desired and actual performance and its root causes. When unable to recall things, an employee might spend a lot of their valuable time searching answers online or reaching out to their colleagues for help, or raising IT support tickets. All of these ways are time-consuming and deteriorate employee performance. Performance support tools help spin up the employee performance by reducing the time spent in finding information and arriving at a conclusion as they provide continuous support to the users and instant answers to their queries.
Users usually raise support tickets to get their queries resolved, but have to wait for a to get answers. However, if you let them solve queries on their own with a customer self-service model, without any external help, you'll reduce the number of support tickets, improve customer satisfaction, decrease resolution time, and save on the cost of hiring extra support agents.
Performance support tools could be of great help in this case as they would contain all the potential queries and their answers which a user can refer to when needed.
When users visit a software application for the first time, they are completely unfamiliar with the functionalities and features. In such a case, it is critical to get performance support tools up and running on your applications.
These tools help new users understand how to use an application, while they are working on it. Users can read the instructions and perform different tasks simultaneously. 
This is applicable both for new users and customers of your product, as well as for organizations onboarding new hires to their digital stack.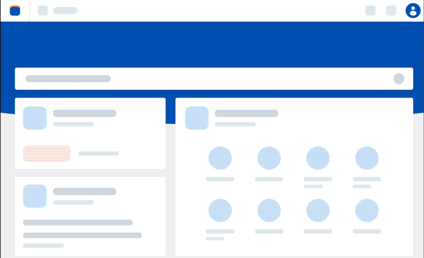 Benefits of Performance Support Systems
Here are a few of the biggest benefits of implementing an EPSS at your organization:
1. Improved Digital Adoption
Performance support systems allow teams to create personalized content embedded directly into their applications – meaning users and employees are able to be guided through a tool or find answers to problems without leaving the app interface. For internal employees, this means improved adoption of enterprise applications – resulting in a more productive workforce that is taking advantage of their software stack.
This allows organizations to find maximize technology ROI for their software implementation investments. For companies creating their own apps and software, these EPSS tools allow for them to improve their user experience with better contextual onboarding and continuous learnings.
2. More Proficient Software Users
Performance support tools turn novice users into advanced users by answering unique questions. This allows organizations to create content based on how each role uses a tool. As users become more comfortable learning advanced features, they'll be able to find the most return on investment of using these applications.
3. More Contextual Training & Support
As said previously, EPSS tools mean that HR teams no longer need to create generalized training lessons and employee onboarding processes – with performance support systems, each individualized role is able to find unique questions to problems only their department or role encounters.
It is also cost-effective as it replaces traditional training delivery methods like on-site formal training programs, training manuals, pdfs, etc – as well as caters to different formal learning styles as it can incorporate multiple media formats like text, audio, images, GIFs, etc.
4. Reduced Dependence on Product Support
With self-service help, organizations will be able to deflect support tickets – reducing the burden on their product support team. This will allow organizations to provide better customer support, spend more time with each of their tickets resolving an issue, and reduce the cost of their support team.
5. Self-Reliant Workforce
With self-help performance support, employers reinforce the idea of finding answers yourself, creating a self-reliant workforce. This empowers employees, creating confident team members that seek out answers to their own questions.
5 Best Performance Support Systems in 2022
Here are a few of the best performance support systems for organizations to implement in 2021: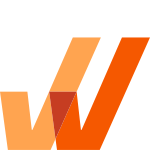 Whatfix is a digital adoption platform that provides performance support for organizations looking to improve their employee onboarding, workforce development and learning, digital adoption, and more.
The platform sits on top of enterprise software, allowing L&D teams to create learning content "in-the-moment of need" such as interactive walkthroughs, in-app FAQs, popups, and more. It also provides HR teams with learning analytics such as software usage, feature usage, task completion, and more.
Features Include
No code in-app content creation
Product tours and contextual learning flows
On the job, real-time learning tools
Self-service support knowledge centers
Easy-to-create in-app guided walkthroughs, tutorials, tooltips, help desks, knowledge centers, etc. 
User training analytics to understand user usage and progress metrics
Supported by the most popular and widely used software platforms such as Salesforce, Microsoft Dynamics, Workday, and many more web apps
Whatfix has solved the new user onboarding issues that AutoZone faced. Having Whatfix as a centralized place for our latest training documentation is a game-changer for our employee performance support and a major-league instrument for AutoZone.
Alan C.
Senior Content Development at AutoZone
G2 Reviews: 4.7 out of 5 stars across 12 reviews
Price: NA – contact for quote
Another digital adoption platform, Userlane allows teams to create simple and fast help content, embedded directly inside applications. This provides in-app self-service support when users need it most – improving the digital adoption and proficiency rates for your users and employees.
G2 Reviews: No reviews
Price: $6-8/person per month (up to 500 users)
Zeal is an employee-guided learning platform that allows HR teams to create contextual onboarding and training content aimed at improving the productivity and proficiency of its customers' workforce. The platform provides personalized guidance when users need it most.
G2 Reviews: 4.6 out of 5 stars across 84 reviews
Price: $250/mo up to 2,500 users, $500/mo for 2,501-10,000 users, $1,000+/mo for 10,000+ users.
UserPilot is a digital adoption platform aimed specifically for product teams improving their user journey through contextual workflows.
This tool allows product teams to create experiences at different pain points across the user journey – from new user activation and onboarding to boosting advanced feature adoption and stickiness.
G2 Reviews: No reviews
Price: NA – contact for quote
Kineo is an online learning platform that allows learning & development teams to create custom learning experiences, contextualized to individual roles and job functions. These programs are embedded inside your employee's application – in both mobile and desktop experiences.
Tips for Creating a Performance Support Framework
After making a performance support software buying decision, it's time to implement the tool. Here are a few best practices to build an effective performance support framework.
1. Provide Information In Multiple Formats
Depending on the context in which it is used, the information provided by your performance support system could in various formats, included:
Data: Data may be textual, or audio-visual.
Documentation or Instruction: It is best to provide step-by-step instructions in procedure-oriented tasks.
Advice & Tips: It acts as an expert system and asks users what they want and then presents the most appropriate procedure to do so.
An ideal electronic performance support system should have the ability to display in-app information in all the above formats, both simultaneously, as well as individually.
2. Provide Only Relevant Information
Your performance support system should be able to access and retrieve all information easily and quickly for the user. You can distribute the information over a number of functional areas, allowing the EPSS to extract relevant information from any repositories such as your knowledge base, document storage system, or intranet portal, and provide it to the user directly in their app.
3. Easily Accessible Information
By explaining the WIIFM for each person or department affected by the initiative, you can get ahead of the inevitable internal resistance and help your employees adapt to change.
4. Monitor User's Control And Access To Information
An electronic performance support system should be able to present information to a user according to their job profiles and prerequisite knowledge.
5. Easy To Update & Add New Content
When policies change, compliance law, or a new product launch, learning leaders should update all content in a performance support system ASAP. The digital, no-code nature of EPSS empowers L&D professionals to update their performance support content quickly, in an easy-to-use content editor. This allows employees to adopt new changes or features without downtime or the need for additional support.
An electronic performance support system is meant to reduce the need for any prior training to accomplish a task. However, if the performance support tool itself is difficult to use, then it would require the user to first learn how to operate the EPSS to take advantage of it.
7. Contextual Learning for Different Levels, Roles, and Departments
Users have different learning needs. For instance, one user might just want to learn enough to complete the job at hand, while another might want to dig deeper into the concepts from scratch. Create personalized learning flows and paths for various employee levels, roles, and business units to provide the right information, to the right employee.
Additional Performance Support
FAQs
For HR teams creating more personalized employee onboarding, training, and continuous learning content
For organizations undergoing change management or digital transformation
For product teams improving their apps adoption rates through better new user onboarding and feature launches
Digital adoption platforms are tools that integrate directly on top of existing software applications, with the goal of helping users learn how to use the tool – improving digital adoption rates. DAPs allow organizations to create contextual, in-the-moment-of-need content in the forms of interactive walkthroughs, app guidance, popups and beacons, self-help FAQs, and more.
First, your performance support system should be able to lay directly on your digital applications such as a CRM, ERP, HCM, email client, etc.
Your performance support system should also be able to integrate with your knowledge base software, intranet portal, online storage system, and any other platform or tool you use to create, store, and share process documentation and tutorials.
To create a holistic learning experience, it's important to also integrate your EPSS with your learning management system and other employee training software.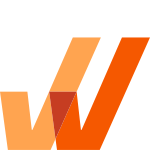 Request a demo to see how Whatfix empowers organizations to create an on-demand performance support system to improve productivity, drive software adoption, and reduce the need for application support.