Mobile
Empower your mobile workforce with Whatfix on your enterprise mobile applications.
Transform your organization into a mobile workforce with the Whatfix digital adoption platform for customer mobile enterprise apps and mobile-versions of enterprise application software, improving your team's productivity, reducing training times, and providing self-help resources.


Drive effective adoption and proficiency across your enterprise mobile applications
Enhance Productivity with Self-Help
Enterprise mobile apps bring more flexibility to your employees on-the-go. With Whatfix, enable your users to become self-sufficient, improving their productivity by guiding them through complex processes and driving discovery of new features and advanced mobile capabilities.
Continuous Training & Change Management
New launches, process revamps, and UI changes can be challenging for users. Reduce downtime and empower your workforce to become agile by guiding them step-by-step through tasks on new and unfamiliar processes and interfaces, as well as surface relevant support content in the moment of need.
Reduce Support Costs and Improve Application ROI
Save time and effort when supporting end-users on your enterprise mobile applications. Encourage self-support problem solving and eliminate missed support SLAs.
Learn how PlanetHS leverages Whatfix to drive user adoption of its ever-evolving software by creating training content that is automatically repurposed in multiple formats, easing the onboarding process and reducing nearly 200,000 support tickets
Multiple Mobile Deployment Options
Whatfix offers multiple deployment modes to extend digital adoption capabilities to both your custom apps and mobile versions of enterprise application software. 
Guidance Across Your Mobile Application
Help your users master complex workflows on your mobile applications
Contextual help that spans applications in the moment of need

Task Lists and Self-Help for just-in-time assistance and support
Analytics-Driven Adoption
Use data to break down user behavior across your web applications and optimize learning experiences
Insights into application interaction and content consumption 

Prebuilt dashboards for out-of-the-box data analysis

Integration with third-party business intelligence and analytics platforms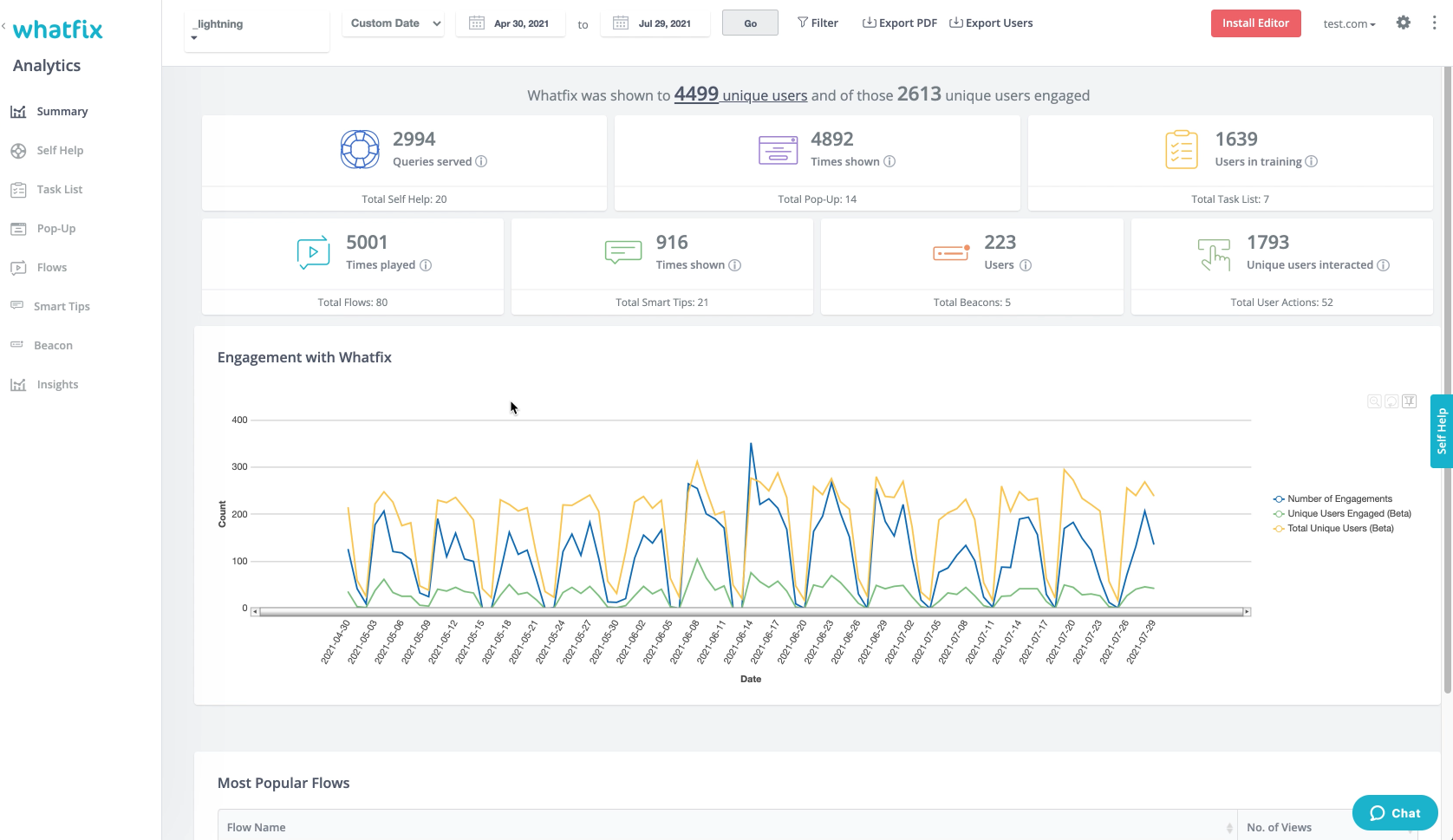 By The Numbers
The Whatfix difference
1.25x
Increase in employee productivity
45%
Reduction on support queries
---
84%
Reduction in training content creation costs
---
65%
Reduction in go-to-launch enterprise applications
---
3x
Faster time to proficiency for a new employee
30%
Reduction in knowledge discovery time
---
---